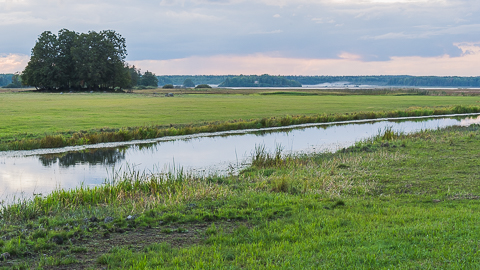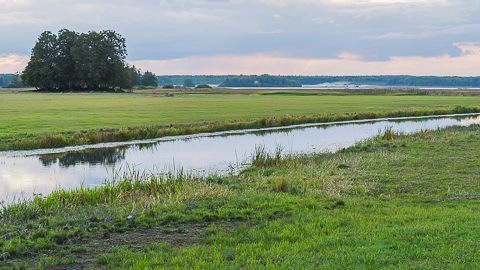 Curious about how to run an organic farm? Do you love locally produced food? Are you a nature lover? Then nothing can stop you to join this 4-day spring or late summer trip through the unique, historic landscape of Västmanland, a province located in Central Sweden.
You will do this!
Experience the Swedish countryside and organic farming
Descend to 155 meters below ground in the silver mine of Sala
Enjoy a beaver tour at sunrise
Be challenged during a nature photo walk
Relax through a forest bathing session
Learn from a bushcraft specialist how to spent some time in the forest
Test your taste buds at an outdoor cooking workshop
Practical information
Date:
Thursday 11 to Sunday 14 June 2020
Thursday 3 to Sunday 6 September 2020
Meeting point: Fallängetorp B&B situated in Krylbo in the unique natural area (Black River Valley), only 2 hours drive north-west of Stockholm. Transfers from and to Sala train station are possible at an additional cost.
Lodging: You will stay in a private room in the B&B located on the farm, based on shared sanitary facilities (there are 3 bathrooms at the B&B). The bedrooms, kitchen and bathroom on the ground floor have been adapted for wheelchair users.
Accessibility: This package is suitable for everyone. For people with limited mobility, the ground floor of the B&B is fully adapted to your needs and for the various activities a zoom (four-wheeled terrain vehicle adapted for people with a disability) can be used.
Price: 9885 SEK / person: the price includes transport during the 4-day trip according to the program mentioned below, private room on a full board basis with shared bathroom facilities and all activities listed below. A surcharge applies for arrival on Wednesday 10 June or Wednesday 2 September 2020.
Group size: For this 4-day trip a minimum of 6 people is required, the maximum number of participants is 8.
Program:
Day 1 – Thursday, June 11 or September 3, 2020:
At 9 am the multi-day tour starts with an intensive 2-hour bushcraft workshop, where you will learn the skills needed to stay in nature for several days. The 4 basic elements of bushcraft are: water, fire, shelter and food. During this session the focus is mainly on making fire. After the workshop there will be a transfer to the silver mine of Sala where you will first enjoy lunch before starting a 1-hour tour. After the impressive underground visit to the silver mine you will accompany the guide to the visitor center of the Black River Valley, located in Västerfärnebo, for an instructive tour. You will finish the day early after eating a delicious 2-course dinner.
Day 2 – Friday, June 12 or September 4, 2020:
Today you have to get up early. Before sunrise you will paddle gently to the beaver's realm. After the canoe trip through the territory of this animal species, which provides a unique balance in terms of biodiversity, you can enjoy a delicious breakfast prepared over an open fire. During breakfast the guide will tell you everything about the beaver and the biodiversity in the black river valley. After this activity you will have the opportunity to charge your own and your camera's batteries before having lunch. In the afternoon you will join me on an 8-kilometer nature photo walk with numerous practical assignments. A coffee break by the lake provides the necessary relaxation during this challenging experience. After the walk you will look at your surroundings with a completely different perspective. Full of inspiration and photos to show to each other, it is time for a tasty local and organic meal full of ingredients grown on the land that surrounds the B&B.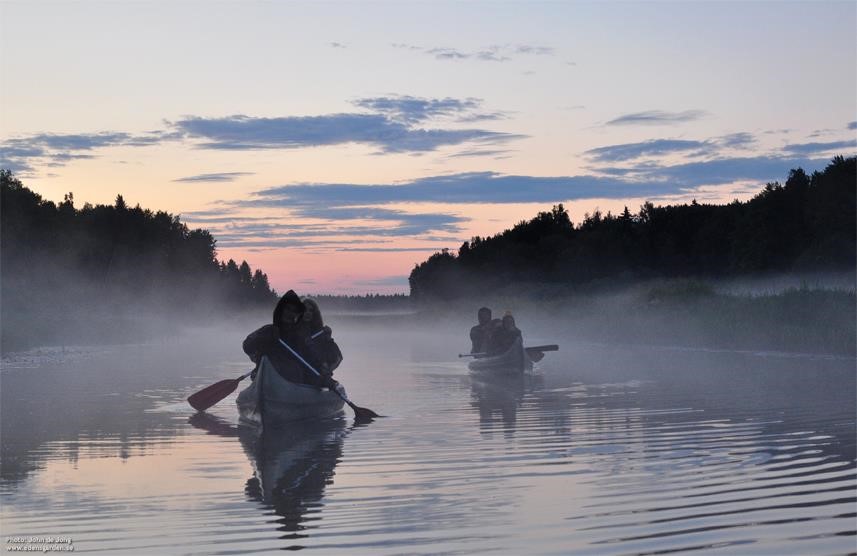 Day 3 – Saturday, June 13 or September 5, 2020:
After hopefully a good night's rest you will experience what it is like to be a farmer on the Swedish countryside. You will be transported by tractor and trailer to feed all the animals on the farm. Cows, sheep, pigs, horses, dogs and cats are also happy to be cuddled at that time. After lunch, it's time to learn how to relax. You'll leave the stress of every day life and the technology associated with it behind and lie or sit down on a sheep skin in the forest to relax. During this shinrin yoku session you will become more aware of the sounds and movement in the forest. It is fantastic to see what a forest bathing session does with your thoughts and feelings, in body and mind. On the last evening you and the other participants will prepare a 2-course dinner over an open fire with local ingredients. Whilst enjoying the stars in the sky and probably be watched by some wild animals from afar, this day has come to an end.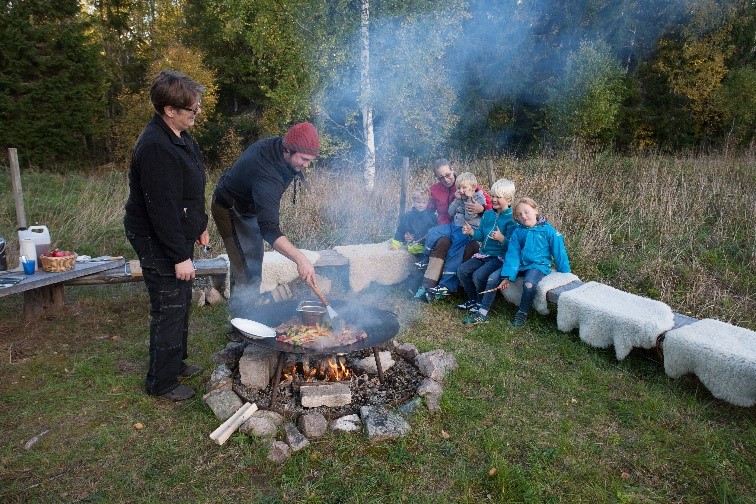 Day 4 – Sunday, June 14 or September 6, 2020:
After a late breakfast you get the chance to say goodbye to the host family, the environment and animals. This 4-day tour will certainly have impressed you.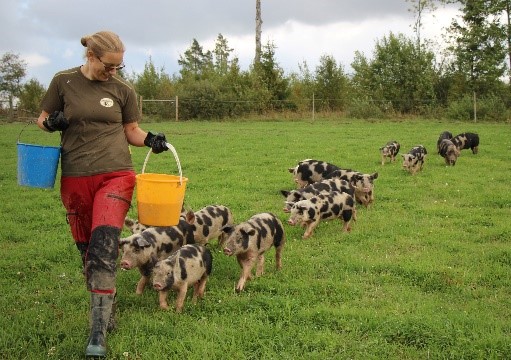 Booking or additional questions: Please contact me via e-mail: sylvia@amazingscandinavia.com or by phone +46 (0)70 230 68 70.